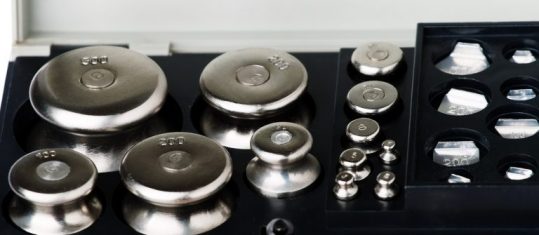 In any chemical research laboratory, the need for high precision in instrument function, pipetting, and even weights and measures is vital for the constant reproducible results. As for reagent mixing and setup, weighing out reagent powders and liquids properly and with precise discipline is advantageous for accurate resulting. Weighing balances are needed for this function and the more precise the better.
There are many styles and types of analytical weighing balances. Triple beam scales has been and industry standard for decades, and they have been improved upon to an end, simply meaning they cannot be improved further. Triple beam balances have their uses, but without precision to thousandths of millimeters, say, they have a limited function for high-resolution precision.
Digitizing the weighing balances in the laboratory has been one of the improvements that have come about in the last several decades. Adding a computer chip to analytical balances has led the way to better testing replication and much more accurate and sensitive resolution for instruments. Computer microchips embedded in balances and scales has made ultra-high resolution possible.
For the chemical research laboratory, especially in chemical industry, the requirement of accurate weights and measures cannot be more emphasized, as the products being developed and produced depend on the quality of the instruments used to produce them. Having accurate and specialized weighing balances in the laboratory environment can assure quality and precision during the development process. We at Anti Vibration Technologies designed and developed platforms to support these precision analytical balances. Our customized Anti vibration tables combine a highly rigid damped table with an excellent vibration isolation system in one unique package.
Most chemical industries depend on laboratory scales and balances for all of their processes and the need for large volume weighing are available to the chemical industry. Digital lab products such as lab balances are on the front line of explicit dry measure and liquid handling. Without these meticulous instruments, the research and development of chemicals used in the world for other processes and product developments would be impossible.
For quotes, specifications or to discuss your unique application needs, please contact us or call us at +91 9393728474.