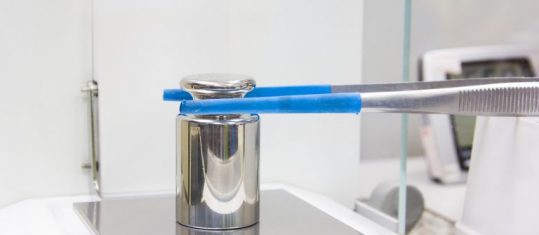 An analytical balance is the ideal choice for safe and accurate weighing in the lab. But which one do you choose and how can you can separate the unique advantages from one to the other?
First of all, you need a product that can aid the scientist by ensuring the risk of error is reduced while increasing efficiency, and is easy to use. You also need a platform to be complemented by an anti vibration feature, which is easily configured to user requirements and can therefore be suitable for any environment.
Safety is a key feature, and you should look for a specifically designed product for use with dangerous substances. It should robust and easy to end user, making it the perfect choice for labs dealing with hazardous materials. It means there is no compromise on safety or accuracy during weighing.
In response to international guidelines and customer requirements, Anti Vibration Technologies anti vibration tables allows users to perform calibration procedures as per ISO 8655, the international standard.
For quotes, specifications or to discuss your unique application needs, please contact us or call us at +91 9393728474.