Firstly, let us get down to what a cryostat is: it is an apparatus that is used to maintain the temperature of a given sample at very low temperatures. Its name comes from the words 'cryo' meaning extremely cold and 'stat' meaning stable.
There are many different types of cryostats, some of them being the closed cycle cryostats, the bath cryostats, the multistage cryostats. The most commonly used one is the closed cycle cryostat with liquid Helium. In this type of cryostat, cold Helium is pumped in a chamber that is connected to an external refrigerator that sucks out the warm air and recycles it. This involves a greater consumption of energy that is used to keep the Helium cool by refrigeration.
Cryostats have a wide range of application in the fields of science, research, medicine and engineering. For their everyday use in these areas, it is important that the cryostats function at good efficiency and the impact of external factors such as vibrations or noise from the environment can result in significant losses.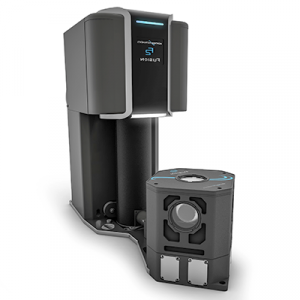 We shall consider two scenarios in these fields, where the cryostats used in devices are affected by external vibrations.
The first is a cryostat used in microscopy applications. Microscopy involves sample sizes that are extremely small and which can be easily affected by environmental vibrations. Studying a cold sample involves both keeping the sample cold with the help of a cryostat, as well as keeping the sample positioned under a lens to study it through a microscope. Vibrations or shakes can cause the sample to move with respect to the lens or the cryostat and hence cause errors. Thus, it is a requirement that the device be kept on a vibration free surface for microscopy applications.
The second example can be taken from the field of medicine. Cryostats are used in MRI scanners. MRI machines have magnets used to maintain powerful magnetic fields. These magnets are often made from superconductors as superconductors provide better quality in the images produced by the MRI system. The extreme low temperatures for superconductivity are provided by cryostats. However, external vibrations can cause the cryostats in the magnet's cartridge to move. This in turn disturbs the image quality by creating distortions that are also called 'ghosting' in the images.
These are only a few of the many examples of how vibrations can affect the performance of the cryostats in your lab. We realize that each lab has unique needs and so we can help you by coming up with vibration isolation techniques specifically suited for your work environment. We at Anti Vibration Technologies offer you a customized solution to meet your needs.