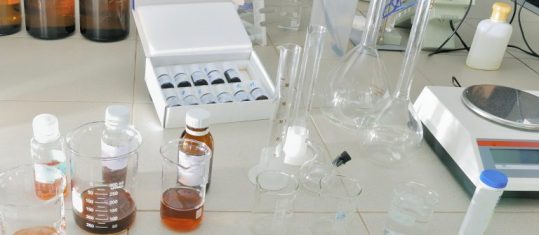 In the pharmaceutical industry, accurate measurement of chemicals used in the advanced development of new and better drugs for humans has become absolutely the highest vital function. Measurements in tiny increments, in micrograms, may be necessary to enable chemists to research components found in nature that otherwise would be impossible if it were not for analytical balances.
Analytical balances have entered the digital age. Long gone is the triple-beam scale for the measurement of extremely tiny amounts. There may be extracts from plants foliage or even sea animals that are so small that only a digital analytical balance could detect them. The dire need for knowing these infinitely tiny amounts is necessary for understanding how they work in nature, and how they could possibly work for humankind.
Digital scales have been around for decades, but none is so sensitive than analytical balances, which have microchip control, enabling research scientists in the pharmaceutical field to know how much of a chemical to expect when extracting materials from a known natural resource. Analytical balances have a high sensitivity for this purpose, and are so sensitive that they need shielding from air currents that may form in the lab environment due to moving personnel. Such shielding should not interfere with the weighing platform, as this configuration is necessary for ease of use.
Some items, such as plant foliage or leaf material, may be weighed accurately first, giving the scientists knowledge of their mass before extracting compounds. After extraction, the compounds can be weighed, which can give vital data such as how much living tissue can produce a certain amount of the compound. This can be done easily with analytical balances, a necessary part of natural resource investigations.
Anti Vibration Technologies anti vibration tables are perfect match for these analytical balances. We have carved a niche in the market by offering Anti Vibration Tables with different sizes and materials (MS, SS 304, Perforated, etc).
For quotes, specifications or to discuss your unique application needs, please contact us or call us at +91 9393728474.