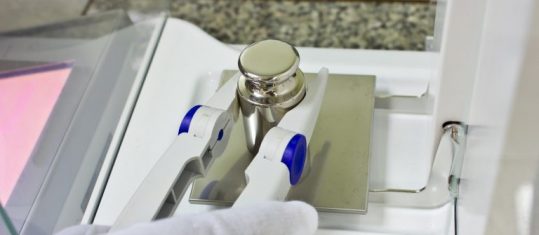 Analytical balances are high precision laboratory instruments used to measure masses. They can give readings to an incredibly accuracy, allowing even small samples to be weighed down to thousandths of a gram.
In order to ensure they remain accurate and reliable, great care must be taken when setting up, operating and cleaning analytical balances in the lab.
Setting up an analytical balance
The balance should be set up on a stable anti vibration table where it will not be knocked or affected by vibrations. This means other equipment should not be used in the immediate area, and certainly not at the same time as the balance. There must be strict IQ/OQ protocols followed during installation and operation of anti vibration table. We at Anti Vibration Technologies having years of market knowledge and experience have enabled us to establish ourselves as a leading manufacturer and supplier of anti vibration tables.
Operating an analytical balance
Before each use, the balance should be zeroed so that the subsequent reading will be accurate. This may be done while the empty container is on the balance, if this is needed to measure the sample on. After pressing the zero or tare button it is important not to place anything on the bench or knock it, as this will affect the reading.
Items or samples to be weighed should be handled carefully with tongs, tweezers or gloves and placed with care on the balance. Even an oily fingerprint can affect the measurement, such is the level of precision offered by analytical balances.
Some balances feature an enclosed chamber for greater control over the environment in which the measurement takes place. If this is used, ensure optimum conditions are maintained throughout the process.
If taking repeated measurements as part of an experiment, ensure that each weight is taken in the same manner and recorded in the same format.
Maintaining an analytical balance
Keeping the analytical balance clean is vital. Dust, dirt or even a few skin cells will affect the measurement. The balance should be cleaned off after each use with a brush or cloth, and any residue completely removed.
Calibration will need to be carried out regularly, with intervals determined by the level of use. A standard mass should be used to ensure accuracy and reliability are maintained.
For quotes, specifications or to discuss your unique application needs, please use our contact webpage or call us at +91 9393728474.