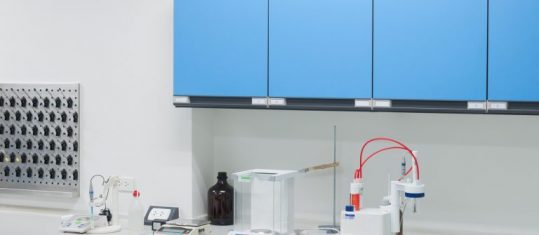 Solid and sleekly styled anti vibration table from Anti Vibration Technologies offers a stable platform designed and developed exclusively to help nullify vibration during the operation of analytical balances, precision balances, micro balances, and ultra micro balances.
In the Laboratory or R & D or Medical or Healthcare or Industrial or Chemical or Pharmaceutical or Analytical or Biotechnology industries there are some variables that can create havoc on results provided by a weighing balance. Mitigating these environmental affects on balances isn't always easy, but Anti Vibration Technologies balance table can help eliminate irregularities in measurements resulting from environmental affects.
Our anti vibration tables allow all types of balances to perform with accurate results irrespective of environment changes. All our balance tables are designed ergonomically with a scratch resistant jet black granite top. We offer different options to choose ranging from MS powder coated, SS 304, perforated top, etc.
For quotes, specifications or to discuss your unique application needs, please use our contact us page or call us at +91 9393728474.